You know that saying, you can kill two birds with one stone? Well, I totally subscribe to it at least multiple times a week if not multiple times a day. Working a full-time job, trying to get a business off the ground, doing what I can to get and stay healthy, and a host of other things makes for a very busy life. And believe me, I'm not the only one who goes to bed each night exhausted from a long to-do list with items on it that are still undone.
So yes, whenever I can take advantage of that saying I do! Today, while I was walking (for my 4th straight day – yay me!), it occurred to me that not only was I exercising my body, but I was also feeding my spirit, by listening to praise music, which reminded me of just how blessed I was. When I returned home, my body felt great and my spirit was lifted and I knew that it was going to be a great day!
And so, I wanted to share with you a few things that can be combined with walking that when done together the two activities work to motivate you, inspire you and help you to be a better version of yourself. I bet you didn't think walking could do all of that!
First up is Praise! As I mentioned, this morning I listened to praise music as I walked, and it really lifted my spirit. I'm dealing with some emotional trauma in my life right now that honestly, served as the catalyst to get me back out there walking. The combination of walking and being surrounded by the beauty of nature, while listening to the music, left me no choice but to get my praise on. Even though I'm going through something right now, knowing that God is right here with me is an awesome realization! Here is one of the songs that soothe my soul.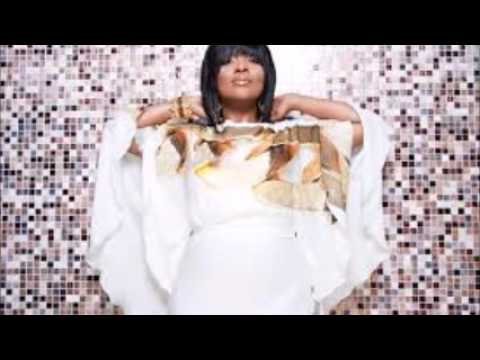 Next up is Prayer. That's right, you can pray while you walk. Prayer is simply having a conversation with God. We walk and conversate with friends, and there's no difference here with walking and talking to God. Turn off the music, put down the phone and turn your focus on God. You can do this anytime of course, but there is nothing like doing it in the morning when things are quiet and still.
You can also use your walking time to Learn. I love podcasts. I am subscribed to about 20 of them. Some about weight loss, some about business and blogging, and some about general personal development. For me, because my drive time to work is about 5 minutes, it doesn't give me enough time to listen in the car. But listening while I walk is actually a better alternative. The only problem is that I can't write down my aha's and ideas while I'm walking, but not to worry. That's where my handy dandy quick voice phone app comes in.
Your walking time is a perfect time to engage in Visualization. Setting aside time to visualize your future is something we should all do daily. Don't simply let your mind run wild, oh no. What I am talking about is practicing seeing yourself where you want to be in your mind's eye. Basketball players do this all the time. When they are not on the court, they practice over and over in their minds making those 3 point shots. We can do the same thing. What do you want to accomplish? Losing weight? Writing a book? Buying a home? The list is endless, but the point here is that you can use your walking time to visualize yourself already accomplishing those goals you have for your life.
Lastly, use your walking time to Allow Yourself to Create. Different from visualization, what I am talking about here is allowing your creative juices to flow. For me, the combination of walking, being surrounded by nature and quiet is the perfect set up for my creative floodgates to burst open. I'm telling you, I have so many ideas that have come to my mind during my walking time that I can't record them quick enough. Stuck on what to write about? Go for a walk. Got a problem at work that you just can't figure out how to solve? Go for a walk. Need to have a challenging conversation with someone, but don't know how to approach it? Go for a walk!
Need to kill two birds with one stone? Go for a walk, and while you're out there:
Get your praise on
Have a talk with God
Learn something new
Visualize yourself winning
Allow your creative juices to flow
Your Turn To Share
What can you add to this list? What do you do on your walks to make them more productive? (Psst, if you just simply enjoy yourself while you're doing it, that counts too