I recorded this Facebook Live video a few days before the new year as a way to encourage my weight loss accountability group, Weight No More Accountability Community, to enjoy the baby steps they'll need to take on the way to accomplishing their ultimate goal(s). And although this video was made on December 29, 2016…the tips and encouragement are good for any time of year.
And so I thought I would post it here as both a reminder to myself and an encouragement to you that the reward of accomplishing anything big is most enjoyed from all of the baby steps and mini-accomplishments we make along the way.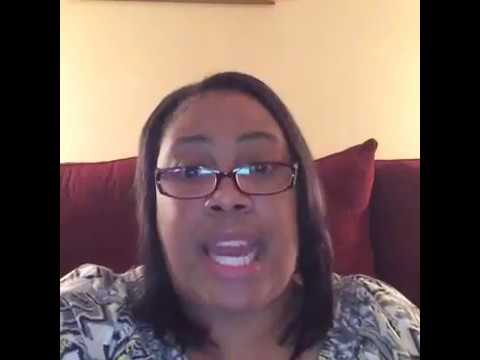 Here are some of the major points that I hope I was able to make clear in the video:
The Journey Is The Reward
With the start of a new journey, we all have specific goals we want to accomplish
And while reaching whatever that goal is will be a Happy Day…consider this….
"Maybe it's not about the Happy Ending…Maybe it's about the Story along the way"
During the journey and all that we experience and accomplish along the way….those mini accomplishments are the actual reward
Focus On The Little Rewards and Benefits That Make Success Worth It
Whatever goal you have, it's going to take time, effort and energy to reach it
With all the work that needs to be done, you don't want to wait until you reach the goal to receive some rewards or benefits
Pay attention to all the rewards and benefits you receive as you work on reaching the goal, such as changes in your body, your ability to do something you were not able to do 2 months ago, the fact that you are making better choices, without having to struggle with it
When Working on your Goals, be sure to Readjust your Strategies from Time to Time in order to Continue to Reach new Heights
You have to constantly raise the bar for yourself
Get out of your comfort zone
Meet challenges head on and crush them! Raise the speed on the treadmill, lift heavier weights, take the stairs until you notice that you're not winded once you reach the top
Use your "Mini" Accomplishments as Inspiration to Keep You Energized for the Journey
Every goal you reach on your way to the "Ultimate" goal helps to build your confidence and keeps you inspired to keep moving forward
Paying off a small credit card debt, running your first mile, working out for 30 days straight, with no excuses
These "mini" accomplishments fuel your fire to keep going
Give Today's Actions And Achievements The Credit They Deserve
Own your accomplishments regardless of how small you think they are
Don't minimize what you've done by saying….I only…..walked a mile, paid off a $200 card, lost 5 lbs
The fact that you did any of these things takes you that much closer to accomplishing the ultimate goal
Don't brush it off!
Your Turn To Share
What are some of the mini-accomplishments you have achieved on your way to your ultimate goal? Have you been celebrating these accomplishments? If you haven't…you should! Share in the comments below how you will start enjoying all of the rewards of the process on your way to the goal.