It's day 8 of my #100DayBlogChallenge, where I have committed to not only blogging for 100 days straight but also to embark upon my very own wellness project. Today, I am eight for eight. I've walked and blogged daily for eight straight days and there are no signs of me slowing down. Today is also the start of the 2nd phase of my wellness project, where I have committed to a 10 Day Smoothie Cleanse, TV Detox and journaling my prayers.
My day started fabulously. I completed my morning walk in 31:06 minutes and I logged 1.45 miles. Before I continue, I can't help to wonder if there is something trying to stop me from continuing on this path. Thursday morning I dropped my iPod on the kitchen floor, and the glass shattered.  I need my music and my podcasts on my walks with me. Luckily it still plays. I had to put tape on it so that I don't cut my fingers on the glass.
This morning after returning home from my walk, I mopped the kitchen floor and made my green smoothie for the day. I was looking forward to sitting down at my laptop to plunk out this post while I sipped on my smoothie. But there was another plan on the horizon. After blending my veggies and fruit, I tighten the cap on the mason jar which I poured the smoothie into. As I picked it up to put it in the refrigerator, it slipped from my hand and went crashing to the floor. Just look at this mess…
Needless to say, I was not a happy camper. It took everything in me not to crumble to the floor next to the mess and cry. Instead, I sucked it up, not the mess but my frustration made another smoothie and proceeded to clean it up and mop the kitchen floor for the 2nd time this morning. Allow me to reiterate. I was NOT a happy camper.
Anywho, after spending the better part of my morning…the most creative part of my morning I might add, I collapsed on the couch and reached for the remote. Just then I remembered, no TV! Note to self: after I finish this post, hide all of the TV remotes. Also stay mindful of what the TV Detox did for you the last time. (Sidebar: I recorded this video in my Weight No More Accountability Group on Facebook, March 14, 2017. In the video I mistakenly say I started the TV Fast on April 1st, however, I started on March 1st)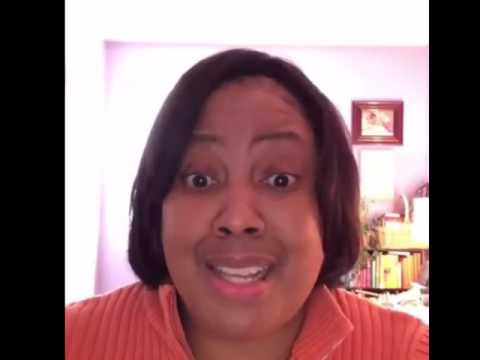 Oh, did I mention that in the mess of my morning, I failed to have my devotions and prayer time…but not to worry, God is not on a time clock and He is available for me anytime I need Him or want to talk! In fact, we have a date as soon as I finish this post!
What all of my tiny fiasco's have shown me is that I am in this to win this. I am dedicated and committed to this project and I'm not going to let anything stop me from doing what I have set out to do.
As for the first day of my cleanse, I feel pretty good. I'm not hungry nor am I thinking about food. I do however need to limit my time on Facebook because those recipe posts that pop up on my feed are just a tad bit tempting. I do have my raw nuts, some baby carrots and cucumber to munch on and keep the edge off. The only thing that is a little distracting right now is a tiny headache, slightly noticeable but nothing some water and my smoothie can't take care of.
I stepped on the scale this morning and weighed in at 341.2. Although this experiment in not so much about losing weight as it is about cleansing my body, I have to admit that I am excited about weighing myself in 9 days to see, prayerfully a significant weight loss. Let's keep it real, after not eating for 10 days, I'm gonna need to weigh at least 10lbs. lighter…if not more!
Just keeping it real!
Your Turn To Share
What in your life do you need to purge? What is your plan for doing so?