I love me some Oprah y'all. Years ago someone asked me to give them six reasons why. I was able to rattled them off without missing a beat.
She's a self made millionaire
She came from nothing and made something very powerful of her life
She gives of herself and her money to help others
She's humble
She's a loyal friend…and
Just like me she struggles with her weight and never gives up
So, I was super excited about her purchasing stock in Weight Watchers because of all of the programs out there, Weight Watchers in my opinion is the best! It teaches you how to eat food without having a "diet mentality". It provides accountability and support. I've always done great on the Weight Watchers program and I've never ever felt deprived, which for me is the selling point.
This morning on Good Morning America I saw where Oprah hosted a phone call exclusive for Weight Watchers member where she shared some very powerful words and concepts.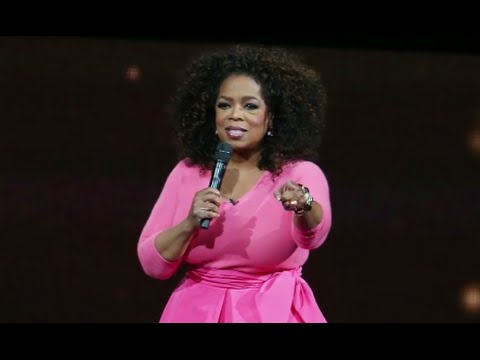 Below are the words she shared. I REALLY like what she had to say and I've bolded the portions of her comments that really resonated with me.
I was really at my wits end. I've actually done no carbs, vegan, protein shakes and green drinks all in one day!

What's different for me this time is I've made the decision that it's not a diet. 

Everybody has watched me…I've gone on a diet and then…gone off the diet. The difference for me is I have made the shift to…this is the way I'm gonna live for the rest of my life. 

Beating yourself up…that no longer exists for me and that's the beauty of this program.

I get it in first, there is no me if you don't do it first. The idea of putting yourself first is a foreign concept to a lot of women.

Rather than throwing in the towel, give yourself credit for every time you don't.

Every time you make a move in the direction of being accountable to the points, you build strength. And strength times strength equals power. 

The ability to move freely inside your body is one of the greatest gifts you can give to yourself.

I'm gonna turn 62…what I know more than ever is you have nothing without your health. 

The fact that we all have the courage to come together in community, to say no matter how many times I've been challenged by it, I refuse to give up…until I get it right. I'm just here to not only share my story but to be an inspiration to other people who want to share theirs. 
Powerful, powerful stuff!!
Your Turn To Share
What parts of what Oprah had to say resonates with you and why?